Grizzly Bear



GRIZZLY BEAR
Grizzly Bear är tillbaka efter 5 års tystnad. Albumet "Painted Ruins" är producerat av bandmedlemmen Chris Taylor.

Track List
1. Wasted Acres
2. Mourning Sound
3. Four Cypresses
4. Three Rings
5. Losing All Sense
6. Aquarian
7. Cut-Out
8. Glass Hillside
9. Neighbors
10. Systole
11. Sky Took Hold

Under the Radar mag:
The superb Painted Ruins, an album that captures the fear, confusion, and wonderment of what it's like to be alive in 2017.
Q Magazine:
A more than a welcome return, Painted Ruins is the album you suspect Grizzly Bear didn't think they'd ever make.
Uncut:
It's an album of songs beautiful on the surface, but with darkness nibbling on all sides.


Sorteringsordning:
Format: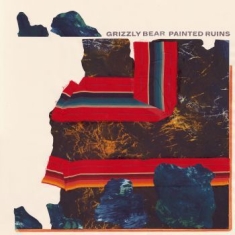 259 kr
169 kr