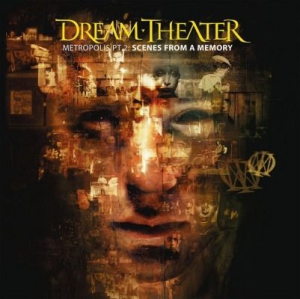 Dream Theater - Metropolis Part 2:.. -Hq-
Fakta
Metropolis Pt. 2: Scenes From A Memory is the fi fth studio
album by American progressive Metal/Rock band Dream
Theater. Originally released in 1999, it was recorded at
BearTracks Studios in New York, where the band had
previously recorded their second studio album Images And
Words [MOVLP780] and the EP A Change of Seasons.
The album is the sequel to "Metropolis-Part I: The Miracle
And The Sleeper", a song previously featured on the band's
1992 album Images and Words [MOVLP780]. It was the fi rst
album to feature Jordan Rudess on keyboards.
In 2012, Metropolis Pt. 2: Scenes From A Memory was
voted as the number one all-time progressive Rock album
in a poll conducted by Rolling Stone, beating Rush's 2112
and Close to the Edge by Yes.
| | |
| --- | --- |
| Artist: | Dream Theater |
| Enheter i förpackning: | 2 st |
| Inspelad, år: | 2014 |
| Label: | Music On Vinyl |
| Lev. Artnr.: | MOVLP1001 |
| Leverantör: | Bertus |
| Media: | LP |
| Releasedatum: | 2016-10-13 |
| Streckkod: | 8718469534975 |